Vegetable Olympics!!!
Sitting in the kennel and flinging the fennel from the flannel and catching it in the funnel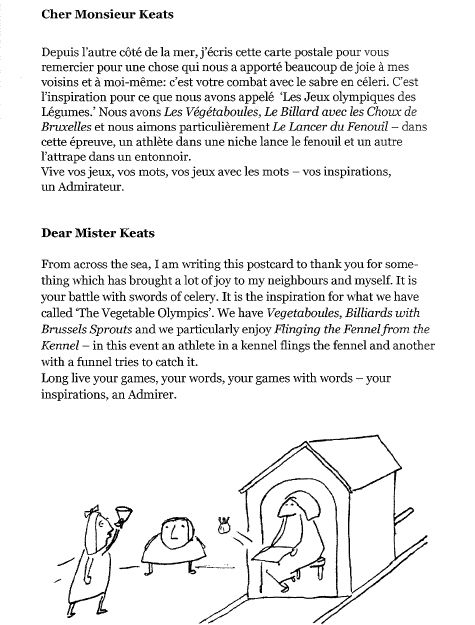 Read all about the alternative Olympics in a pamphlet centred around events in the life of John Keats, produced in 2021 and available by post from Caldew Press in Carlisle.
There is also a planned summertime enactment of 'The Lowland (Fennel) Fling' at Keats House Hampstead, details to be confirmed.